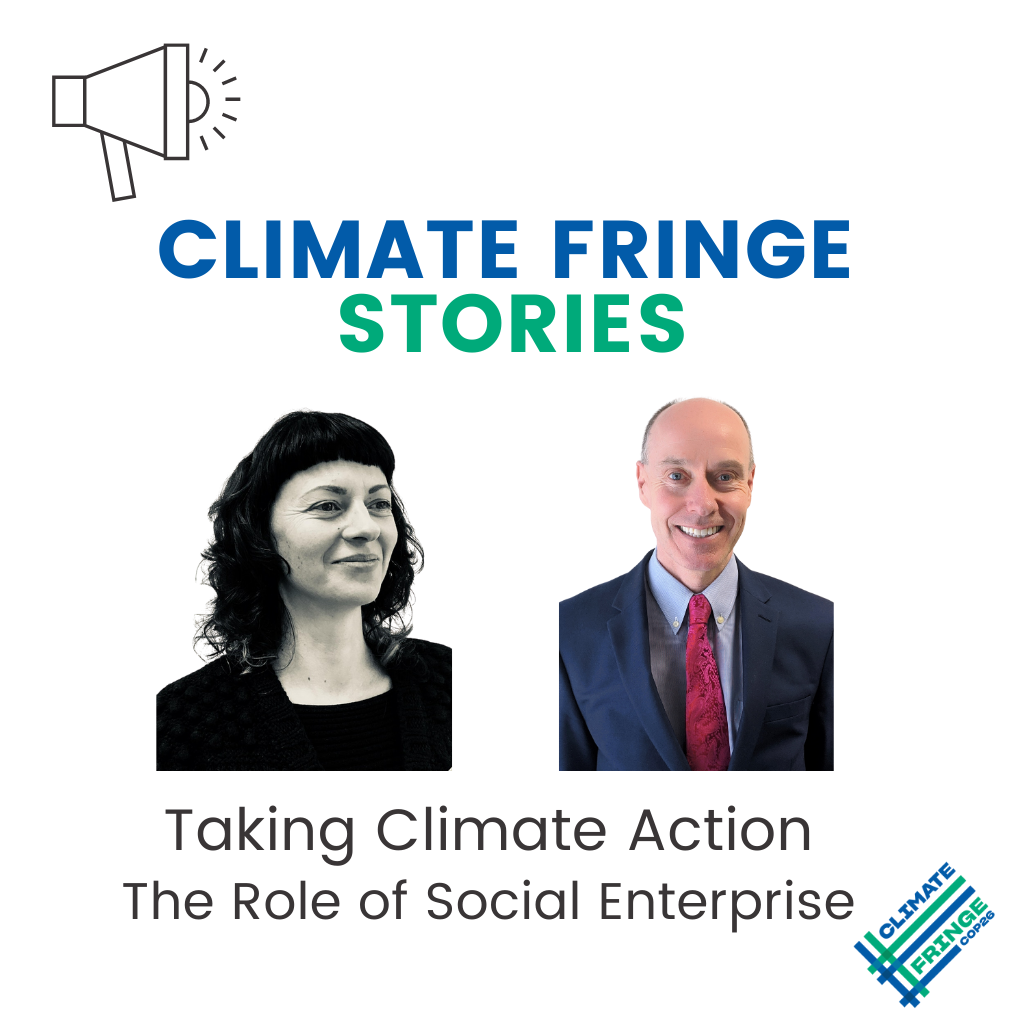 Climate Fringe Stories hosts Tami and Manish speak with Izzie Eriksen, the founder of a sustainable fashion Social Enterprise, ApparelXChange and Ian Mitchell, the CEO of Scotland's largest Social Enterprise support organisation CEIS. 
They discuss the unique position Social Enterprises are in to tackle the climate emergency. 
Listen now on Spotify, Apple & Google Podcast as well as Podbean.